Wharton Lodge Cottages COVID-19 Policy and Details
COVID_19 Protocols and care for guests
On 19th July 2021 the Government announced that England would move to Step 4 so called 'Freedom Day' with rules changed and Covid-19 guidance updated.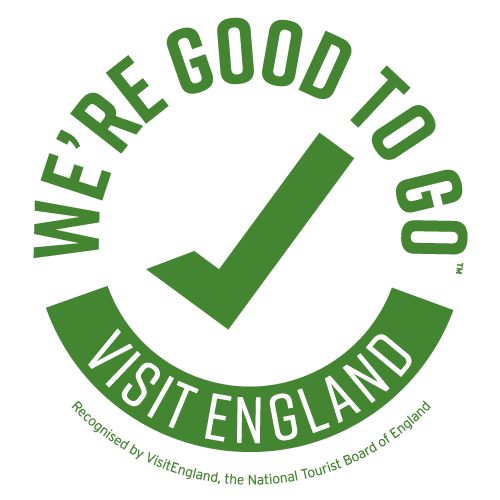 However although the Government is allowing accommodation businesses to relax safety measures, at Wharton Lodge Cottages we will make only small changes to our Covid Cleaning Protocols.  Over the past year guests have been very positive and complimentary about the cleaning and safety protocols we have had in place since Lockdown 1 to keep our guests and our team safe. For the immediate future procedures will be mainly unchanged and we continue to ask for your cooperation with a few things.
In 2020 Wharton Lodge Cottages were granted the VisitEngland 'Good to Go' Accreditation as well as the AA 'Covid Confident' Assessment and we will continue with these schemes.
Cleaning will take extra time – we now have to "double clean" - first our usual high level cleaning followed by going over everything again with a virucidal sanitiser.  This means that we need extra time for each changeover, so arrival and departure times will be 5pm arrival with 10.00 am departure.  We understand it is inconvenient but it is really important that you allow us this extra time to ensure guest safety.  Please help us by observing these times.
Septic Tank - Please DO NOT use bleach or anti-bacterial products in the sink as they will upset our septic tank.  The cleaning materials supplied are eco-friendly and we have supplied you with antiseptic wipes for disinfecting surfaces without upsetting the water treatment system. Please bin the wipes after use.
In addition to our usual welcome packs, guests will find Covid-care items in their cottage. These will include 80% alcohol hand sanitiser, anti-viral hand wipes and disinfectant surface wipes.
Please empty all bins (including bathroom bins) and put into the outside bins - Elgar in the outhouse. Grosvenor and Harewood in the courtyard bins.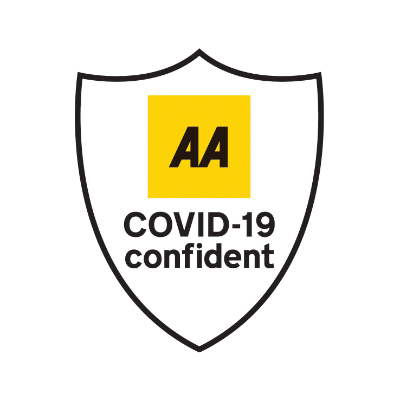 Some things may be missing - to reduce the risk of touch contamination, we have been advised to remove as much as possible from the cottages.  This means that decorative cushions and throws, ornaments, paper information leaflets, toys, games, etc have been kept to a minimum.
If you develop symptoms - we sincerely hope that you will have a happy and healthy holiday.  However, should a member of your party develop symptoms, the Government advice is to return to your primary residence and self-isolate there for a period of 7 days (14 days for the other group members).  Please do let us know if you do develop symptoms, as the cleaning protocols for the cottages are different.
Wharton Lodge Covid-19 Risk Assessment 20-16-20 - PDF Download - 152KB
Walled Garden Seating Allocation - PDF Download - 2.1MB
Wharton Lodge Example Cleaning Check List - PDF Download - 125KB
We hope that you will have a fabulous holiday.  The "new normal" may be slightly different than what we are all used to but it is great to be able to get away again and if we all take responsibility for minimising risk, then hopefully we won't be taking a step back.
If you have any questions, please call us - 01989 750140 or Nicky's mobile 07761502674
Thank you!
October 2021
Let us know your thoughts
Call us: +44 (0) 1989 750140 or +44 (0) 7761 502674
The best way to contact us is to call, we are happy to support and guide you through the whole process
---
Nicky Cross
Address: Wharton Lodge, Weston-under-Penyard, Herefordshire HR9 7JX
Phone: +44 (0) 1989 750140 Mobile: +44 (0) 7761 502674
Email:

[email protected]
---